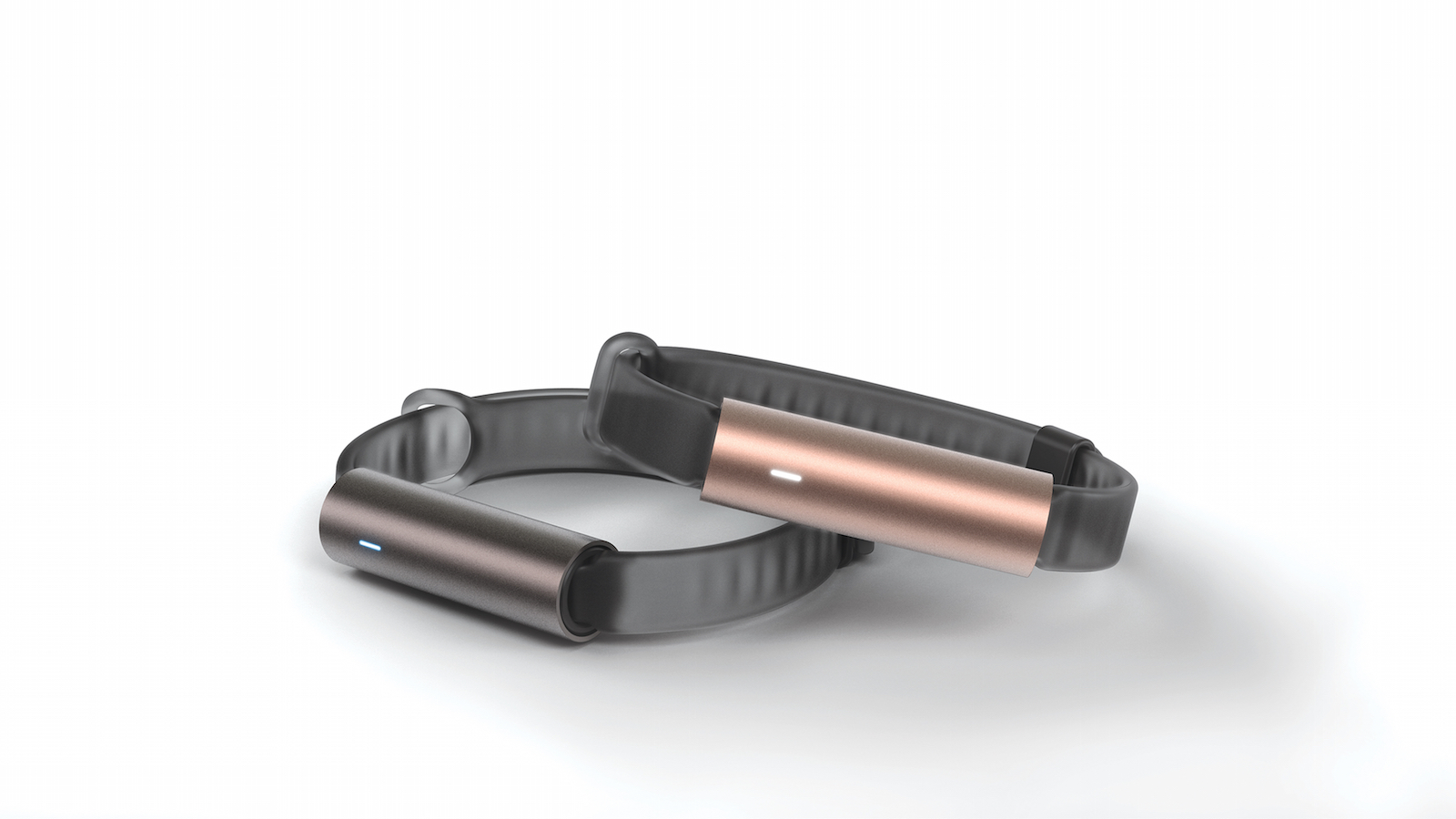 Meet Ray, an evolution in activity tracking, and the newest fitness monitor from Misfit.
Ray is a rare blend of performance and versatility. It delivers the fitness and sleep tracking you need to stay motivated, including steps taken, distance traveled, calories burned, activity tagging, and sleep duration and quality. It also never needs charging and is water-resistant to 50 meters, so it can be worn constantly. That means it collects more data and builds better insights.
But Ray's true value is in how effortlessly it integrates into your life. Its clean lines and anodized aluminum shell create a form that is as much about fashion as it is about function.
Wear it stacked with a smart watch and cuff, or customize it to your style — it features hidden 8-mm spring bars that allow it to be worn with almost any standard accessory, including watch bands, bracelets, or necklaces.
Ray's minimalist cylinder also conceals powerful engineering. Get text and call notifications, silent alarms, and movement reminders with Ray's vibration alerts. Control your environment with its Smart Button function delivered through the Misfit Link app, which allows you to take selfies, turn lights on and off, advance presentation slides, control your music, and more.
Ray is available in Carbon Black and Rose Gold, from $99.
Learn more about Ray, our most elemental and versatile tracker.
Detailed Specs
Replaceable button cell batteries with 6-month life

Water resistant to 50 meters

Aircraft-grade anodized aluminum body

Current accessories: translucent TPU Sport Band and Leather Band

Hidden 8mm spring bars for custom accessories

Multicolor LED display

Bluetooth SmartTM wireless syncing

Smart Button function for environment control (music, lights, etc.)

3-axis accelerometer tracks activity and sleep

Piezoelectric vibration provides incoming call and text alerts, alarms, and movement reminders

Dimensions are 12 mm diameter, 38 mm length