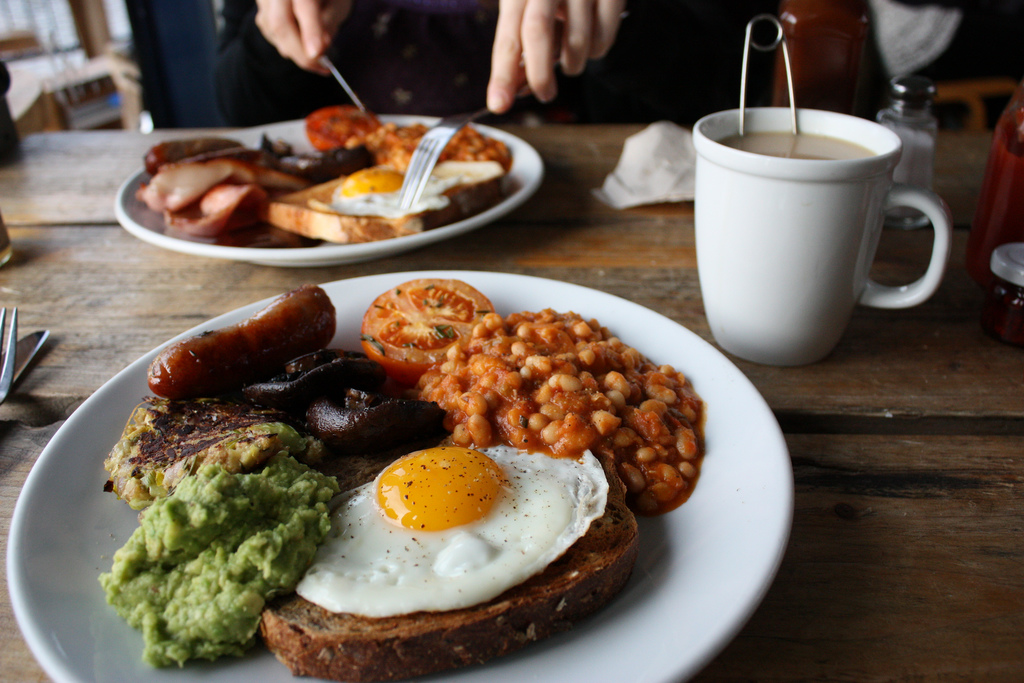 Join us for the first in a series of posts from our in-house health and fitness expert and nutritionist to the stars, Liz Josefsberg.  Photo by Avid Hills. 
The latest research on breakfast calls into question the link between eating breakfast and lower body weight.  The 12-week study had 2 separate groups, one who ate breakfast and one that did not.  They each lost roughly the same amount of weight. The study suggests:
Missing breakfast has either little or no effect on weight gain
The most important factor was the amount of calories consumed during the day and not when or how they were consumed
Working in the field of weight loss for over 10 years, what I've observed is that it is more important for a person to understand and recognize if they need or want to eat breakfast. Many have told me that breakfast makes them nauseous and hungrier later in the day. They continually tried to force the breakfast issue because they had "heard it was the best thing to do." Listen to your body, first and foremost.
Meet Liz
Nice to meet you! I'm Liz. I have spent years in the business of weight loss, fitness and health, helping thousands of people lose hundreds of thousands of pounds, including celebrities like Jennifer Hudson, Jessica Simpson and Charles Barkley. My passion is helping people from every walk of life make the healthy changes they want to in their lives.
 What most don't know about me is that I personally lost 65 pounds and work every day to keep them off. I am a Certified Personal Trainer and a Nutrition Exercise Specialist.  My personal philosophy about fitness and nutrition is that every person has a unique path and journey to wellness. There is no one-size-fits-all solution, but instead an uncovering of what works for each person through trial and error, exploration and insight.
Through posts here, I hope to begin a conversation about wellness, inspire change and offer support.  I'd love to hear from you about your personal stories and weight loss journeys! You can email me at lizj@misfit.com.